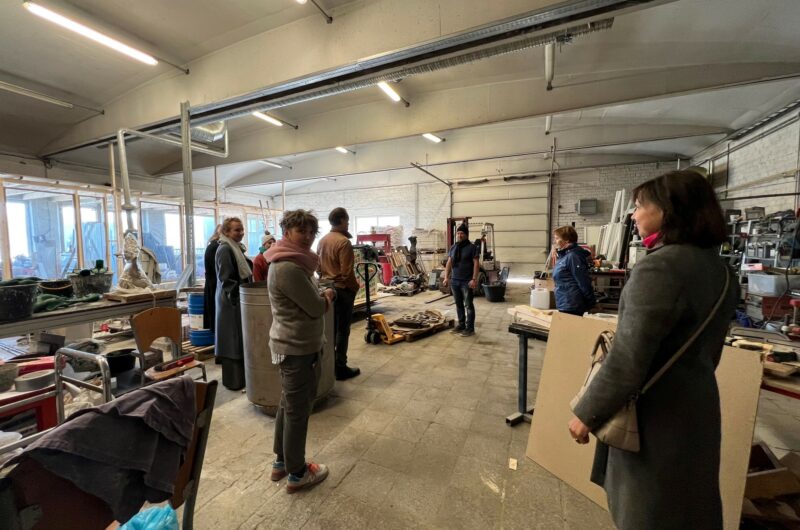 16 May 2022
An update from Tallinn: brianstorm session in Naked Island workshop
The first half of the year has been very active for the ACCESS project ULG and team, as the action plan for cultural accessibility is being completed. This will be input to the culture operational program of Tallinn cultural field. As part of the preparatory process for the document, an ULG meeting and a brainstorming session took place in the beginning of May.
The "ACCESS – Culture for All" integrated action plan in Tallinn focuses on accessibility (i.e. people with special physical needs, children, parents of young children, people with temporary disabilities) and availability (also the word "accessibility" is used in estonian), as the opportunity for all people to participate in cultural activities and services regardless of their location, age, gender, nationality, language skills, special needs, economic opportunities or other factors.
The forthcoming action plan of Tallinn city has three main goals:
Cultural management is based on high-quality data that supports the availability and accessibility of culture.
Cultural infrastructure and events are fully accessible to people with special needs in Tallinn.
All areas of Tallinn have a diverse cultural life.
The ULG, which involves cultural operators, entrepreneurs, local residents from the project's pilot area in Kopli, as well as city representatives, worked on all the activities that should support the main objectives of the action plan.
During the joint discussion, the main points and activities were finalized, corrections were proposed and constructive feedback was given to the current draft version.
Naked Island workshop
The meeting of the ULG was hosted by the joint workshop called Naked Island in Paljassaare (which in direct translation means "Naked Island"), whose representative Rael Artel is also a member of the the ULG.
Naked Island is an environment of workshops for artists and creative companies, bringing together productional expertise, technical skills, creative thinking and technological capabilities. The workshop complex is located in the former ceramics factory building in Tallinn. The official opening of Naked Iceland will take place on the 25th of May.