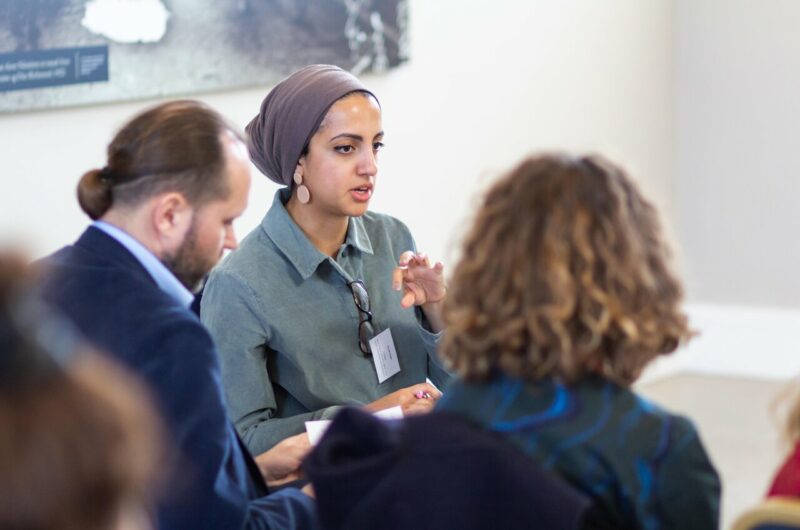 Using cultural policy to solve complex issues
Dublin City Council Culture Company is delighted to represent Dublin as part of the ACCESS Network alongside our peers from the seven other capital cities we are collaborating on cultural policies that will open up culture to all citizens. The aim is to bring about a real shift in cultural policy making to ensure access to culture for all citizens in our cities.
Learning from one another
Coming together to share ideas, discuss challenges and learn from one another is at the heart of ACCESS. In January 2020, Dublin welcomed representatives from the other seven European capital cities to Richmond Barracks to plan and programme the next stages of ACCESS. You can watch a video of the visit here.) We were delighted to share our citizen-led approach to developing cultural programmes here in Dublin, and in such a historic building as RichmondBarracks. After March 2020, in-person meetings were no longer a possibility, but that didn't stop the work of this determined group. The eight cities continue to convene online and most recently attended the ACCESS Lisbon Transnational meeting.
For three days in March, we travelled virtually to Lisbon where we were warmly greeted by our hosts with some Portugeuse music. We then went on a field trip to the peripheries of the city to learn about the Muro Urban Art Festival. The following three days included a masterclass in digital inclusion, another virtual journey to Rossio de Palma Square, and an inspiring presentation about the Barómetro Gerador Qmetrics. There were also incredible insights and thought-provoking discussions during the three days. (We even left with some Portugeuse recipes to try!)
Local consultation in Dublin
In addition to collaborating with one another, each city works with groups of local stakeholders to create action plans for their own cities. Here in Dublin, the local project advisory group have been meeting online every three months. The group is comprised of people involved in the community, academia, and culturesectors. The group has been learning from one another and thinking creatively to solve problems faced by those who call Dublin home. Currently, there is a focus on broadening the reach of culture so that those of all ages in the city benefit from participation with culture in its many forms. The work of the group is aligned with our company values and our company strategy. The local group has also contributed to the consultation for the new Dublin City Council Development Plan.
Cultural recovery and Covid
The pandemic has further highlighted the challenges faced in modern cities, and has shaped the work of the local group. Speaking about working with the group, Shanaya Ahmed, from the Culture Company, says: "Covid has brought new attention to people's local environment, infrastructure, and the value of being able to access cultural spaces and activities on your own doorstep. Support for local communities to continue to activate these spaces with local artists and creativity is necessary. Learning from the experiences of other cities on how to support inclusive cultural policies, practice and language feels important now more than ever."
The ACCESS Culture for All network is a two-year initiative, with the goal of putting all of the learnings gathered into an action plan in 2022. We're excited to continue working together representing Dublin as part of the ACCESS Network, and we look forward to sharing updates on our progress.