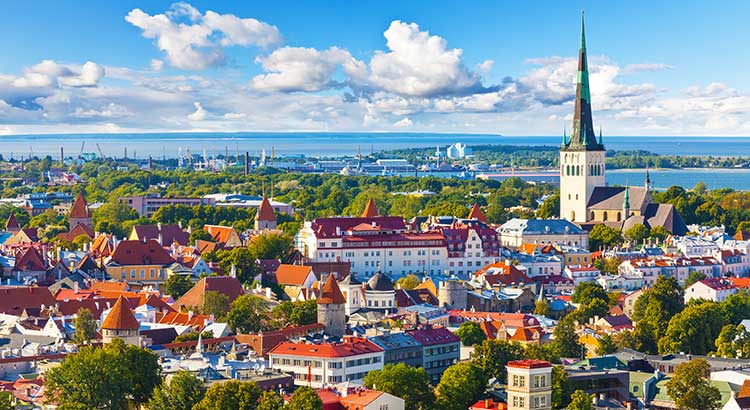 Transnational Meeting in Tallinn
At the beginning of July, we had a chance to all meet, still virtually, in the city of Tallinn. One and a half day very well spent as there were great and inspirational public sessions planned.
Dare to spare some minutes to learn about the Tallinn transnational meeting.
Our first presenter of the day was Sigrid Solnik, who is the CEO of The Center for Applied Anthropology of Estonia. The Center for Applied Anthropology of Estonia (CAAE) is the research center for forward-looking companies and institutions that assists in finding answers to the questions of "why" and "how" by focusing on people's experience and principles.
Sigrid had a lot of good points in her presentation which was about making sense of different perspective according to lessons from anthropology. As cities are collections of people with different backgrounds, motivations, values and habits, it's best to make sure to design your policies and plans by keeping the people (visitors, potential users, by-passers and co-creators) in mind.
She introduced very well the possibilities and learning points anthropology has to offer on studying "what people do", "why do they do it" and "what they would like to do", as it requires will accompanied with some tools, tips and tricks.
For the second public presentation we had Laura Jamsja talking about the journey of Kalamaja Museum and how they've managed to create a museum with and for the community. Kalamaja is an intriguing district which is known for its wooden architecture, bohemian charm and enormous changes in the once known as an industrial area. Laura introduced the intensive journey of opening a museum with different methods-techniques-actions, which all helped to co-operate with the locals.
Furthermore, we had a presentation from Liis Serk and Ruts Vakulenko from Põhjala Factory, which in its previous life was a rubber factory and now is rather called a "cultural factory".  They gave us ideas and showed best practices on how Põhjala Factory has initiated community-based projects and is developing partnerships for creating a modern cultural center in Kopli. Teaming up with girls from Põhjala there was also presentation from Sten Svetljakov, who gave us a glimpse of the beginning story of now popular community festival KopliFest, but the early days were not so popular as you might think.
The cherry of the meeting was a short story of our ULG members how were asked about the biggest challenges in the area. To know what they mentioned, you must see the video for yourself.
All in all, it was a very inspirational trip to Tallinn.