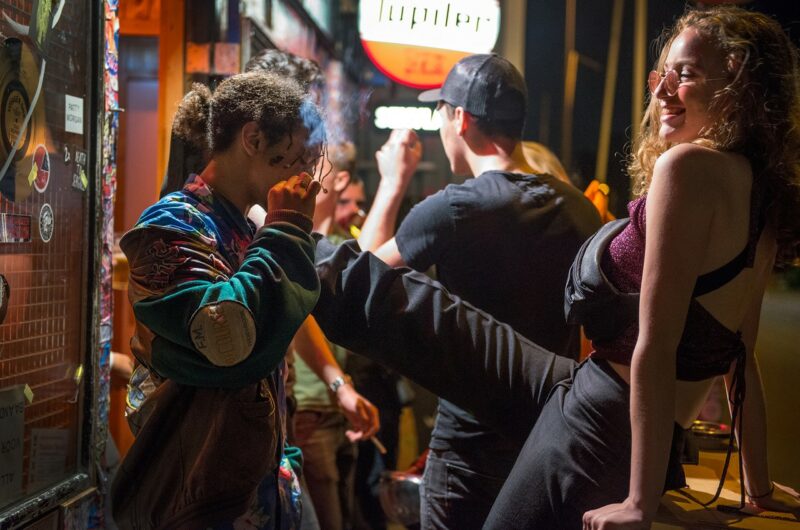 The night has the future
From illustrious underground parties to world-famous festivals, Amsterdam's night culture is unique. We want to cherish this, and help Amsterdam's nightlife to develop. Strolling through nocturnal Amsterdam, you get to know yourself and others. The night is bursting with energy, whether you are young or old, resident or visitor.
Amsterdam's nightlife has big plans, and the city of Amsterdam wants to support them with a new vision. After all, the night is important for the city: economically, socially and culturally.
Safety
The night culture is given a place in municipal plans. Such as in plans about public space – which is becoming increasingly cramped -, art, traffic, health, public order and safety for, for example, LGBTQ+ people and women.
Diversity
The night culture is under pressure due to, among other things, the growth of the city and an increasing lack of space. We held discussions with many people from the night sector, such as makers, artists and organizers about these and other bottlenecks. Everyone wants the night culture to be attractive and accessible to all residents and visitors. Themes are diversity, space for subcultures, inclusion, social and physical safety.
Scarce places for festivals
New trends in night culture often grow into music events and artists performing at festivals. We are working on a new event policy. We are already introducing a new, independent music events committee that advises on a good distribution of the scarce places for music festivals in the city.
Book artists and DJs
Due to the long corona crisis, which had a huge impact on this sector, we provide financial support to cultural nightclubs. This allows them to book makers, DJs and artists. The first grants will probably be awarded next week.
Opening hours
We also have specific actions. The Night culture team remains a discussion partner for newcomers and established parties. The sector can go there with questions or requests for help. We are looking at possible additional 24-hour permits. Night businesses can already be open 12 times a year (instead of 5 times) longer on the entertainment squares and outside the center.
Jobs, money and development
What does the night sector mean for the city now? We have investigated this question. About 500 night locations provide 5,000 jobs. Every year about 1.5 million visitors come to the city for festivals, clubs and parties. Together they spend about 1.25 billion euros during their stay.
Finally, the research emphasizes that the night has great social value. It is an important place to gain new perspectives, develop and discover yourself.