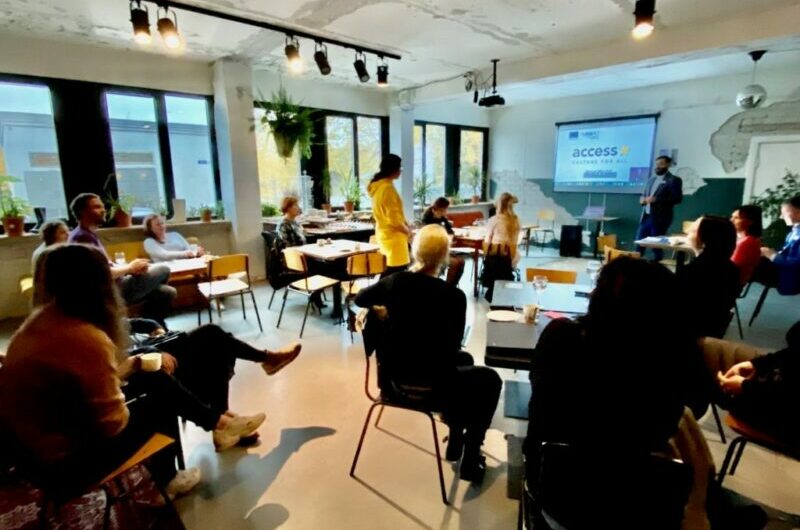 The challenge is to find the golden path between everything
As we tend to know language is one of the most important parts of any culture. It is the way by which people communicate with one another, build relationships and create a sense of community. As languages began to develop, different cultural communities put together collective understandings through sounds. Today, we've moved more than 10k steps (/daily as recommended) forward and situate on a much more complicated period, as there are many more languages than at first.What we see as the possibilities for integration and adaption in the city of Tallinn
aka the struggle is real

Our focus is on Tallinn's society, which must be cohesive and stable, where people with different linguistic and cultural backgrounds carry Estonian identity, participate actively in society, share democratic values ​​and a common culture, information and communication space, and feel the sense of belonging. We don't say we're not there yet, but the struggle for sure is real. The challenge is to find the golden path between everything.

Therefor for our last ULG meeting we set the two aims – firstly to acquire an overview of planned activities in the field of integration of minorities (both on local and national level), together with experts from Integration Foundation and Ministry of Culture, and secondly – we wanted cultural organizations of national minorities define necessary fields of actions for making local cultural scene more accessible for non-Estonian speakers and encourage cross-cultural links. For those aims we did quite good – a discussion took place and suggestions were made on how to improve cultural accessibility in Tallinn through integration programs and other supporting activities.

The main direction of actions for adapting and integrating, we believe to be, are – supporting local level and developing cross-sectoral partnerships; developing modern, smart and effective adaptation and integration paths; mutual communication and information space for different backgrounds is vital; promoting social contacts that support sense of belonging; supporting an innovative and responsible labor market; increasing the connection with Estonian language skills which will also increase the connection with locals and our culture.

Now, how are we going to support and provide all on this, you ask?
We have some thoughts about this and that but let's be honest, the timeframe need to be broadened.

Planned steps and goals – the need to establish and create co-operation between different parties, which support integration; must improve the knowledge of cultural space and proficiency amongst these residents whose native language is something other than Estonian; people returning back to Tallinn and all new immigrants should adapt smoothly and should have high-quality opportunities to learn and practice local language; national minorities living here preserve and value their cultural traditions but also co-operate closely with each other and with cultural organizers – doing so awareness of local cultural diversity will increased in society.

All these integration activities will have a significant impact and when organized effectively we most certainly can, in the future, say loud and proud that Estonia is a sustainable nation where it's good to live for everybody and the local culture is well accepted, spread, loved and most of all, accessible for all of those who wish to access it. Cities activities are people-centered and in the process of community development. All people feel valued and involved. People are cooperative, share a common Estonian cultural space, value the Estonian state and feel the sense of belonging, regardless of their first language, cultural background or place of residence.

In a diverse Estonia, all people share democratic values ​​and share a common Estonian identity. A cohesive society and sense of belonging is the common responsibility of all Estonian people – it is the Estonian of all of us!

Now let's get to it..