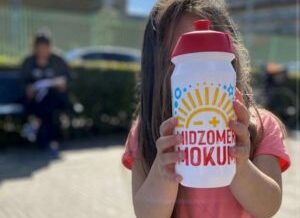 MidzomerMokum
During the summer of 2020 the Netherlands came out of a difficult Covid lockdown. After four months finally the children and youth of Amsterdam got the chance to find connection through culture by participating in a broad offer of cultural, educational and sportive activities during MidzomerMokum which was held from 4th July till 16th August.
MidzomerMokum has been organized by the City Council of Amsterdam in collaboration with many partners, such as schools, libraries and museums. This free of charge event has been created in a very short period of time to give children the chance to have a participative and fun summer in their own city, now that they are not able to travel for vacation. MidzomerMokum is intended to have a positive effect on the mental and physical health of the children and give them opportunities to connect with each other trough culture.
Focus on mental health
Throughout the city a wide range of activities and workshops were organized in dance, drama, singing, rap, presenting, photography, painting. Sport events were held in the Olympic Stadium and the Arena ( football stadium of Ajax).Chefs from several restaurants gave cooking workshops with self-picked fruits from the gardens of Amsterdam. Beside this activities there was also a focus on mental health with workshops based on breathing and recognizing emotions.
Midzomermokum was a huge success, there was a wide range of 10.000 participants from different parts of the city, backgrounds and from different range of age. The organizers succeeded in reaching the target groups, partly by collaborating with neighbourhood oriented organisations, such like the local child-parent teams. The targeted groups were younger than 24 years old, with a specific focus on the peripheral city districts Nieuw-West, Noord and Zuidoost.
Free transportation
One part of the connecting part of this event was the free transportation between the city districts, facilitated by Mocca (experts in cultural education), who provided tour-busses that drove around the city. Thanks to this, over 3500 young people were able to visit activities outside of their own neighbourhood.
MidzomerMokum created new chances for existing collaborative partners. They got the chance to be a part of a major event, reaching new audiences and many children during the tough times of the pandemic. While simultaneously new organisations and institutions were connected with existing ones to learn and to collaborate in creating new cultural activities.
The youth had a really good summer in the city and Amsterdam is now working on the 2021 edition of MidzomerMokum.
Youtube aftermovie