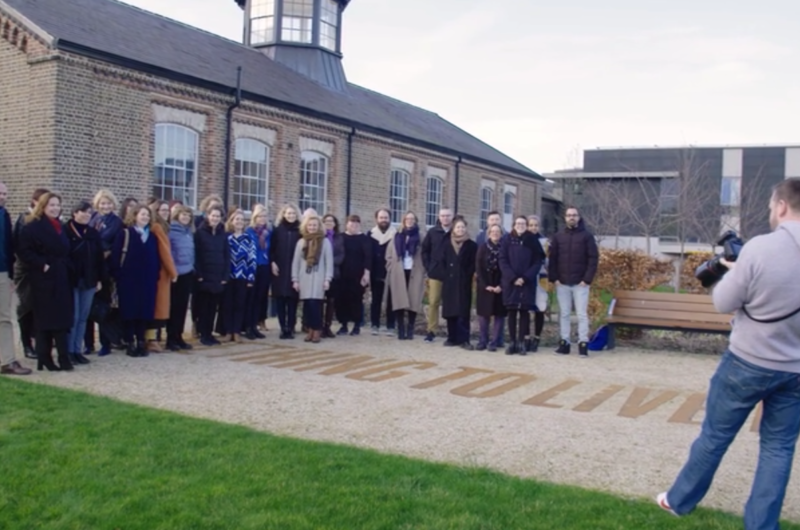 European capital cities leading the urban agenda for cultural inclusion
ACCESS to culture for all citizens
Eight European capital cities – Amsterdam, Dublin, Lisbon, London, Sofia, Riga, Tallinn, Vilnius – are working together to create new policies for cultural inclusion.
The cities are collaborating in a newly established network named ACCESS, funded by URBACT, an EU programme to develop sustainable solutions to urban challenges. The aim is to bring about a real shift in cultural policymaking in Europe and as a result ensure access to culture for all citizens. The network brings together practitioners, city managers, elected representatives, NGOS, the private sector and civil society.
All eight cities share a commitment to ensuring culture includes everyone, and that everyone is included in their cities through culture. The cities have been exploring this theme together since September 2019, focusing on three specific aspects: data, decentralisation and participation. This means seeking answers to some key questions: What data do we need to really understand the issues for city residents and how do we find it? How do we make sure that all parts of the city are supported to create and enjoy great culture, not just the city centres? How do we support more people to connect to more culture, especially those who are often excluded?
Studying examples of both successful and failed practice from across Europe helps cities to find solutions that will work for their cities. The network is about bringing together insight from many policy areas and from all the different groups of people involved: Transnational exchange between the network partners helps cities address local challenges – and local learning is shared at transnational level.
Over the next two years, the cities will meet together to share ideas, discuss challenges and learn together whilst each works with groups of local stakeholders to create action plans for their own cities. Each plan will address a specific challenge:
– What can the City of Amsterdam do to enable and develop culture in Nieuw West, Noord and Zuidoost by creating an inclusive approach to culture across the city?
– How can Culture in Lisbon build on and develop successful models ensuring that new spaces are culturally inclusive, becoming places for residents to feel included through culture?
– How can Riga continue to evolve and grow its cultural offer outside the city centre?
– How can Sofia better link its cultural organisations and its schools?
We are looking forward to sharing highlights from this learning journey with you and welcome your questions and feedback.