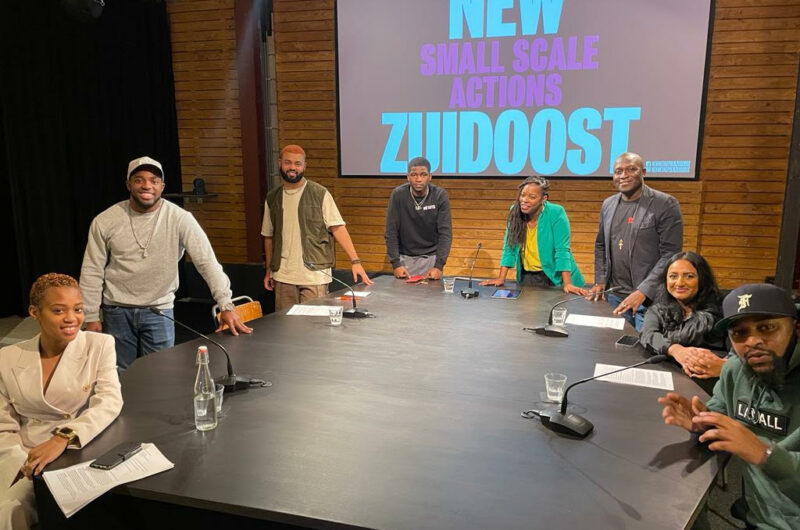 Artistic Southeas
Artistic Southeast is a project from the Small Scale Actions program of the Municipality of Amsterdam. Artistic Southeast portrays the story of an artists active in a variety of art disciplines. Amsterdam Southeast is a very special neighborhood bursting with culture makers and professionals in the field of art and culture. From individual artists, cultural organizations and cultural entrepreneurs to music, theater and dance companies. Despite all the artistic talent and professionals who excel at national and international level, they are often not always known or accessible to a diverse and wide audience.
Artists
From my position as project leader ACCESS Southeast, I went looking for 4 leading artists from Amsterdam Southeast. These are Derillio Alexander who works as musical director at the Eternity Percussion foundation. In addition, Alexander is also a musician, actor and singer with the companies Untold and Black Harmony. Sharon Amritpersad works as a spoken word teacher at the Ir Lely Lyceum and is also co-founder of the Hip-hop platform The New Amsterdam. Sapphire Ritfeld founder of entertainment company Toettiecrew and involved in the School of Art initiative. Giordan Chase active as a DJ, producer and artist. These special stories have been converted and made into the film documentary Artistic Southeast. This film can be viewed via the following youtube link > Small Scale Actions, 4 kunstenaars uit Amsterdam Zuidoost in the spotlight. – YouTube
All artists are also invited for a live cast program at New Metropolis Southeast about their artistic activities in Southeast. This program can be viewed via the following link > Small Scale Actions – YouTube. The main result of this meeting is that artists from Zuidoost should be more financially supported and facilitated in the performance of their work. Cultural funds and the Municipality of Amsterdam should also recognize artists from Amsterdam Southeast more and enter into discussions with them to see what they need. This allows artists from this district to develop, profile and present themselves better in the art and culture sector. This project and the discussions that resulted from it are a win-win situation for all participating parties, in which it has been indicated that the discussion about the position of art and culture in Amsterdam should continue.