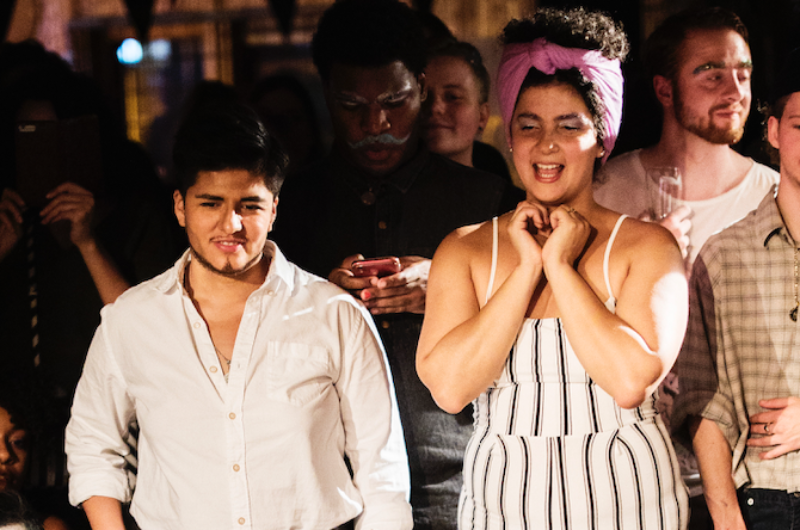 Amsterdam Cultural Participation Data Model
With Amsterdam's participation in ACCESS, the city's URBACT Local Group is actively targeting all three themes: data / innovation, decentralization and participation. On September 1, 2020, an important step was taken by the sub-ULG data / innovation, with the start of the pilot of the Amsterdam Cultural Participation Data Model project. The pilot will be completed during the  summer 2021.
To increase and deepen insight into cultural participation, amsterdam & partners is joining forces with important stakeholders from the city, including the residents of Amsterdam, various cultural institutions and the Departments of Art and Culture, Innovation, Research, Information & Statistics and Diversity of the City of Amsterdam to develop a new data model for cultural participation in Amsterdam. The Amsterdam Cultural Participation Data Model aims to provide insight into (not yet) reached residents and local audiences, their interests and needs with regard to arts & culture, identifies opportunities for cultural organisations in Amsterdam and enables them to advance their efforts aimed at increasing cultural participation.
Inspired by Rotterdam
An existing initiative is used as inspiration fort he pilot. Rotterdam Festivals and Whooz have successfully mapped the (not yet) cultural audiences in Rotterdam. Based on this model, the cultural sector in Rotterdam is working together in its shared mission to increase the participation of residents. With a simple and highly accessible approach, based on the analysis of postcode files, city-wide research is carried out and insight is gained into the cultural participation and preferences of the residents of Rotterdam. These insights provide practical tools for improving the efforts of the various stakeholders, as well as enabling internal and external benchmarks.
Pilot
The pilot starts with the active involvement of 25 Amsterdam cultural institutions spread throughout the city based, using historical audience data. This allows Amsterdam's sub-ULG to test the value of this instrument and, if necessary, adapt it  to Amsterdam's local context and needs.
Work is being done on the basis of zip code analyses combined with insights into demographics, lifestyles and behavior. This makes targeted communication possible with (new) public groups, without shooting with hail , making the targeting of current and new visitors more effective and efficient. By passing the postcode files of the cultural institutions through the model, the institutions gain practical and detailed insights about their visitors, as well as insight into key performance in areas such as accessibility and inclusion, and benchmarking this.
In order to obtain and maintain maximum support, an advisory board will be implemented with representatives from important stakeholders, including residents, cultural institutions, research institutes, and the City of Amsterdam. With the advisory board and through participative methods, the Amsterdam needs are surveyed and discussed, including the notion to reassess the current  definitions of cultural participationin Amsterdam.
More info can be found here.